Hours
Monday

10:00AM - 08:00PM

Tuesday

10:00AM - 08:00PM

Wednesday

10:00AM - 08:00PM

Thursday

10:00AM - 08:00PM

Friday

10:00AM - 06:00PM

Saturday

10:00AM - 05:00PM

Sunday

Closed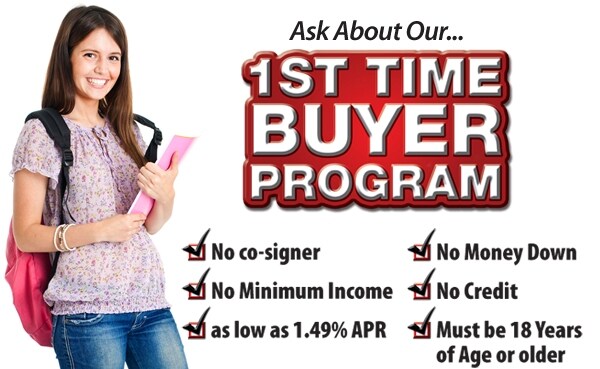 Is your son or daughter borrowing YOUR car to go to work or visit their friends? Are you TIRED of being STRANDED at home without YOUR CAR? 
WE CAN HELP!
Here at Stetler we have partnered with lenders to offer a 
FIRST TIME BUYERS
program, designed to get your son or daughter a car on their own, without you cosigning for them. 
That's right...WITHOUT you cosigning for them!
Payment's range from the high $100's to the low $200's per month with
NO MONEY DOWN
and the rate can be as low as 1.49% with
NO established CREDIT
. We can even help them find reasonable insurance rates!